Community InformationWhether you're buying a home, selling your home or relocating, we hope the following information, resources and tools will be helpful to you.
Useful phone numbers for Counties – to set up your utilities and other services:

Avon Lake is a city in Lorain County, Ohio and consists of 11.1 square miles of land with a population of 18,145 (2000 census). Avon Lake is a well-rounded community with a mix of housing options, recreational opportunities and solid school system. Many locals will tell you they appreciate the small town close knit community feel of the area as the number one reason they chose to live here.
There are 6,711 households with 38.4% having children under the age of 18; the average family size is 3.14 with a median age of 38 years old. The median income level for a household is $65,988.
There are multiple public elementary schools in the area that provide 1st – 4th grade; Avon Lake, Eastview, Erieview, Westview, and Redwood. Troy is the intermediate school providing grades 5 -6; Leanwood is the junior high for grades 7 and 8. Avon Lake High School provides grades 9 -12. The school district was awarded the status of Excellent with Distinction by the Ohio Department of Education for the 8th year in a row. The graduation rates is above 95%.
Parks and recreation areas abound in Avon Lake. Six communities parks; five neighborhood parks are also managed by the city. In 2010 Ellen Trivanovich Aquatic Center was opened and provides a spalsh ground, lazy river, regulation lanes, 3 water slides and a zero depth entry – this is a very popular addition to the recreation options. Daily admission is affordable for residents and their guests.
* * * * * * * * * * * * *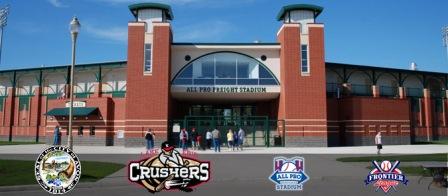 Avon, Ohio is a city in Lorain County, Ohio with an population of 11,446 (2000 census). In 1814 the first permanent American settlers arrived; at that time it was part of Cuyahoga County. Through the years the name and county changed, the last change coming in 1824 when
Avon
became part of Lorain County. In 1825 the post office was established. The town offers 20.9 square miles of which nearly all is land.
There are 4,088 households with 3,143 familes residing in the city. 37.9% of the households have children under the age of 18 years living with them; the average family size is 3.15. The median income for a household is $66,747.
Avon is the headquarters of Duck Products, a division of Henkel, who holds the Duck Tape trademark for their brand of duct tape. Yearly they sponsor the annual Avon Duct Tape Festival. A popular and award winning local resaurant, Bubba's Q, is owned by ex-professional football player (for the Cleveland Browns) Al "Bubba" Baker.
In June 2009 the
All Pro Freight Stadium
(pictured above) was opened – it is the home of the Frontier League baseball team the Lake Erie Crushers, they were league champs in 2009.
* * * * * * * * * * * * *